In care of your safety and privacy, we want to inform you that ByPixel.pl will process your personal data.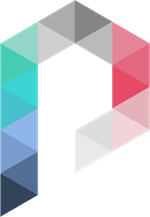 Privacy Policy and legal grounds for personal data processing
The controller of the data is BYPIXEL SP. Z O.O. with its registered office in Łódź.

The data is projected in accordance with commonly effective provisions of the law and stored on secure servers.


Your personal data is processed pursuant to GDPR art. 6. "GDPR" is Regulation (EU) 2016/679 of the European Parliament and of the Council of 27 April 2016 on the protection of natural persons with regard to the processing of personal data and on the free movement of such data, and repealing Directive 95/46/EC.
We respect your right to privacy and make sure that your data is secure. For this purpose, we use measures such as the Secure Sockets Layer (SSL) encryption protocol. Your personal data entered in the form under the Contact and Quotation Form tabs are treated as confidential and are not accessible to unauthorised individuals.
Your personal data is processed:
1. in accordance with the provisions on personal data protection,
2. in accordance with the effective Privacy Policy,
3. in scope and for purposes required to establish, develop, or amend the content of the Agreement or terminate the Agreement, and
4. in scope of proper performance of electronic services
All data subjects have the right to access, rectify, or remove their data, the right to object or restrict processing of their data, and the right to file complaints to the supervisory authority.
We apply pseudonymisation in order to minimise the effects of potential data security breaches.
Cookies
The website https://bypixel.pl used cookies, which are small text files sent by the server and saved by the browser's software. Cookies collect data concerning your IP address, type of operating system, used browser, language, time and date, and the information sent to the website in a contact form. The collected data is used for purposes of monitoring and studying the ways, in which you use our website. We monitor the information on your activity with Google Analitics, which registers the behaviour on our website. We use cookies to ensure the best possible standard of convenience on our website and the collected data is used only internally in order to optimise operations and provide for more efficient and problem-free navigation. If you do not want to have cookies saved and receive cookies information, you can change the settings of your web browser. However, if you decide to turn the cookies function off, you may not be able to access certain features of our website.